Nestled between Berlin's lively districts of Friedrichshain and Kreuzberg, Michelberger Hotel is a continually evolving collective experiment founded by Nadine and Tom Michelberger. As an inclusive community, Michelberger Hotel really is a place where anything can happen, and just might.
For over a decade, Michelberger's unusually inclusive approach to hospitality (more reminiscent of a communal house than a traditional hotel) fosters artistic experimentation, discussion and collaboration and has attracted an eclectic mix of international guests and Berliners alike.
Over the years, architects Werner Aisslinger and Sigurd Larsen, and designer Johnathan Tuckey have all lent their vision in transforming the original factory into a comforting sanctuary.
140 rooms suited to all budgets are set above communal gathering spaces. The open, inviting lobby and its bar serve locally-roasted coffee, organic lunches and homemade pastries by day, and wine and handcrafted cocktails and snacks by night. With the lush green courtyard and organic restaurant, there is something for everyone, whether visiting for work, play or pleasure.
Michelberger Restaurant: Wine and dine
Steered by head chef Alan Micks and food development chef Andreas Rieger, the Michelberger Restaurant is open for brunch and dinner and evolves with the seasons. The restaurant sources organic, biodynamic and sustainable products from the Michelberger Farm in Spreewald (see below) and outstanding local producers.
The brunch buffet has an abundant offering for all palates including fresh fruit preserves, homemade bread and pastries and a variety of warm and cold savoury dishes. Locally-roasted coffee and fresh-pressed juices are available, as is the hotel's very own brand of coconut water The Fountain of Youth.
An innovative team of chefs, farmers, hunters and producers are at the heart of an ever-changing, produce-driven menu with more and more coming directly from the regenerative fields of Michelberger Farm. It is never written down; they keep it seasonal and spontaneous. This consists of a variety of sharing plates and individual mains as well as daily specials and an à la carte dessert selection. The restaurant's sommelier, Josh Fine, has cultivated close ties to small local importers and keeps a spirited list of classics and more adventurous wines. There is also a selection of thoughtfully crafted spirits from our own distillery MXPSM, and house-mixed cocktails from the bar.
The restaurant's sommelier, Josh Fine, has cultivated close ties to small local importers and keeps a spirited list of classics and more adventurous wines. There is also a selection of thoughtfully crafted spirits and house-mixed cocktails from the bar.
Michelberger Bakery: Baking and breaking bread
In late 2018, together with the newly renovated addition of the fourth floor, the Michelberger Bakery opened. Having always baked bread out of a tiny corner of the kitchen, when the space became available, the hotel opened a fully operational bakery that today provides the café, restaurant and wine bar with up to ten different types of bread, all baked in-house.
The bakery uses the best organic German-milled flour to produce rye-based, sourdough bread baked fresh daily.
Michelberger Farm: An agricultural and holistic ecosystem
In 2018, Michelberger Hotel acquired a 1.5-hectare piece of land, southeast of Berlin. Michelberger Farm is in the natural biosphere reserve Spreewald in Brandenburg.
It will be a place that celebrates the entire gastronomy process; from planting seeds to the joy of feasting together.
The aim is to regenerate agricultural land and co-create a functioning agricultural and holistic ecosystem. The farm supplies fresh ingredients to the Michelberger Hotel kitchen. From herbs to stone fruits and everything in between, Michelberger chefs are actively involved in the farm which is managed by former sous chef, Julian Zuth, Kevin Kurz, head gardener and Denise May, 'multitasker extraordinaire'.
Weekly volunteer days are also hosted for anyone interested in regenerative agriculture. Since 2021, a new farmhouse has been under construction. Built in collaboration with the Danish architect Sigurd Larsen, it will be a place that celebrates the entire gastronomy process; from planting seeds to the joy of feasting together.
From June 2023, overnight accommodation, workshops, and events of all kinds will provide guests with an even more in-depth, collaborative experience. As a conscious company, the creation of a regenerative farm and self-sufficient food production are the logical next steps for Michelberger Hotel.
ORA: Discover something new
ORA is a wine bar and restaurant located in the former pharmacy on Oranienplatz, in the heart of Kreuzberg. The space still features the detailed woodwork and ceiling cornices from 1860 and the 1920s. With an eye for detail, the Oranien Apotheke was reopened as a restaurant and bar in 2015.
The dishes by Head Chef Sam Kindillon and his team are seasonal, unpretentious and European and are offered in a fixed menu of three or four courses. At the bar, guests can indulge in light bites, snacks and small plates to share or enjoy solo with a glass of wine or two.
ORA has an extensive, regularly changing selection of wines to ensure there is always something new to discover. From great-value esoteric wines produced in lesser-known regions by smaller-scale winemakers to highly sought-after fine wines; ORA is an experience to savour.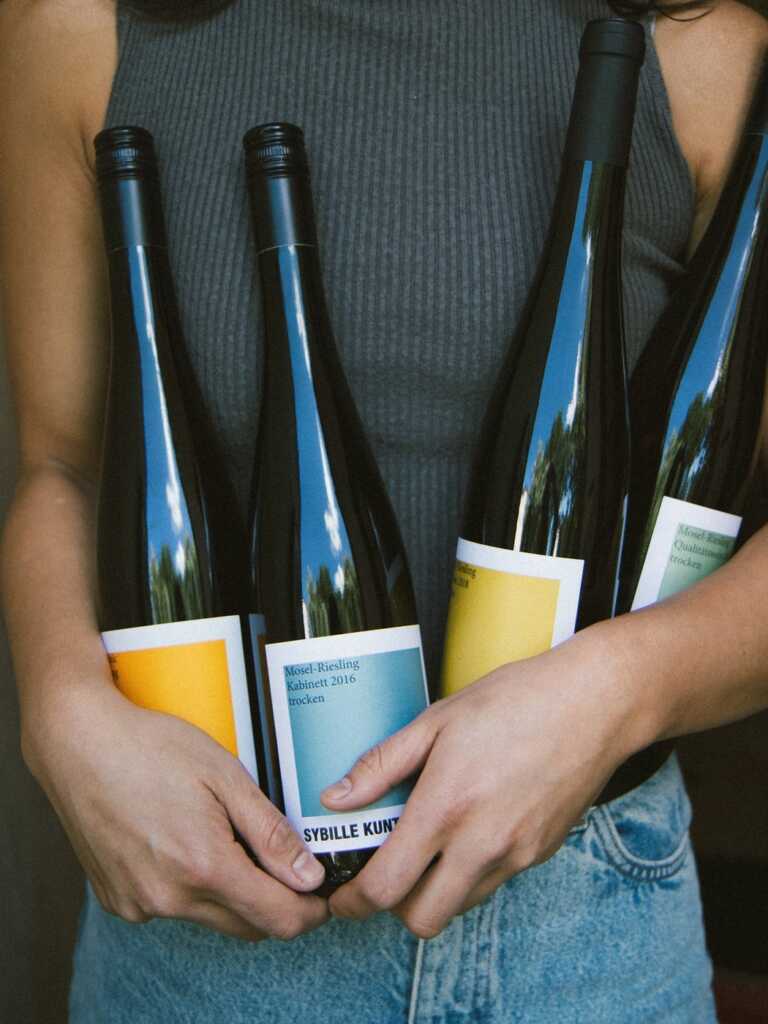 The Fountain of Youth
In search of the best and tastiest hydration, Nadine and Tom Michelberger discovered coconut water. When they could not find any anywhere that tasted as good as it does straight from the nut, they set out to make their own!
The Fountain of Youth became its own little team with partners in twenty-six countries who share a similar ethos of an independently-run family business that cares for all people, all beings, and all processes involved. After all, we are what we do, what we think…and what we drink.
Michelberger Booze and Preussische Spirituosen Manufaktur (MXPSM)
In 2012, Tom and Nadine Michelberger met "Professor" Ulf Stahl and Gerald Schroff for the first time. Together they created the Michelberger Booze Company resulting in the two spirits: Forest and Mountain, each with their own unique character.
For many years, they have worked closely with the legendary Preussische Spirituosen Manufaktur and the people who belong to it. With the late "Professor'' Ulf Stahl's support and with Gerald Schroff and his team, Michelberger are continuing the journey of the historic distillery dating back to 1874 and exploring new territories.
Moving forward, the team aims to preserve and appreciate the incredible history and the accumulated wisdom and continue building together with the restaurants, bar, and farm teams.
Michelberger Music 2016
In 2016, building on the spirit of the Michelberger Mystery Music Festival from 2011, Nadine and Tom ignited an unprecedented musical gathering.
Together with long time artist friends Aaron & Bryce Dessner from The National, Justin Vernon from Bon Iver, Vincent Moon, André de Ridder of stargaze, and Ryan Olson of Poliça, they put together a week full of music creation by 100 artists, culminating in a festival weekend where the music was shared to an audience of 5000 people across 8 stages for 24 hours on 2 days.
It was a memorable week of music and togetherness, and an independent, artist-driven, commercial-free, collaborative musical gathering in the hotel and the historic GDR radio station Funkhaus, which they brought back to a full new life.
The People Festival was non-hierarchical. It was put together by the artists with full artistic and humanistic freedom.
People Festival 2018
In August 2018 all artists from 2016 returned together as 'People', as a continuation of the friendships and music that evolved out of their first collaboration. This time, 200 artists created across 30 disciplines and performed a total of 170 unique performances on the weekend at Funkhaus.
Once again, all artists met one week before, discovering new music and engaging with each other. The People Festival was non-hierarchical. It was put together by the artists with full artistic and humanistic freedom. There were no sponsors or brands, no line-up, and no artist fees.
100 percent of the ticket costs went towards production. The music, the friendships, and the dreams live on. The PEOPLE Player that evolved out of the two festivals is currently in hibernation, but a potential sequel is always possible…
Lift Off!
The 'Lift Off' series was launched in spring of 2020 with the intention to reconnect with each other, through interviews, discussion, exchange and discovery.
Political discussions, social visions, old wisdom, historical knowledge, global consciousness, and utopias of a changing world – on all levels – shaping the 'now'. As such, the LIFT OFF series exists to strengthen and extend close communities toward a shared vision of belonging, consciousness, and our willingness to heal ourselves and the world around us.
Presented in a monthly newsletter around a specific topic, we will extend the programming and offer 2 – 3 To keep up to date on the events at Michelberger Hotel and its mini universe -from food pop-ups, wine nights, Kundalini yoga classes, concerts and whatever other spontaneous idea they dream up- you can subscribe to their newsletters here or follow them on Instagram: @michelbergerhotel.
[icon name="map-marker-alt" prefix="fas"] Warschauer Straße 39–40, 10243 Berlin
[icon name="phone-alt" prefix="fas"] Tel: +49 30 29778590
[icon name="globe" prefix="fas"] www.michelbergerhotel.com
[icon name="envelope" prefix="fas"] [email protected]