Founded over a century ago, Yokogawa Electric Corp. is a leading industrial automation and test and measurement solutions provider. The company delivers innovative technologies, quality engineering services and project management and maintenance to customers worldwide.
Established in 1989, Yokogawa (Thailand) Ltd. serves the country's industrial sectors and was one of the first to fully engage with and provide products, systems and services to the local Thai market. Today the company holds an impressive 45 percent market share in the automation and process control system sector.
"Thai companies are becoming more advanced in terms of adapting and implementing new technologies and as a dedicated solutions provider we play a role in the development of the country's industrial sector," said Preechai Trannitad, managing director of Yokogawa (Thailand) Ltd.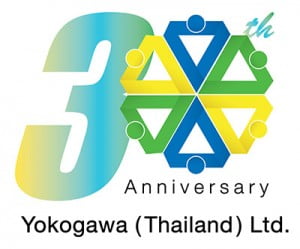 "We are transforming our company to better serve our clients. By delivering advanced digital solutions with innovative ideas, we have great potential and adequate resources to transform our clients' businesses."
Yokogawa (Thailand) Ltd. has six branch offices in Thailand and manages Cambodia, Laos and Myanmar. By investing in its workforce and building strong customer relationships, the company is achieving success in Thailand and the region.
"The demand for real-time integrated management solutions is driving our enterprise resource planning (ERP) business," said Trannitad.
"We are already delivering our ERP software and solutions to Japanese companies in Thailand and serving more local Thai companies looking to expand and upgrade their business processes."
The company's main customers are active in the oil and gas, petrochemical and general industry sectors. Today, new clients from the power, sugar, automobile, food and beverage and pharmaceutical sectors are reaching out to Yokogawa (Thailand) Ltd.

"Japan and Thailand share a strong partnership," said Trannitad. "With support, cooperation and investment from Japan, Thailand's digital transformation is accelerating and Yokogawa (Thailand) Ltd. is committed to delivering first-class solutions to clients across a wide range of industries. Our aim is to provide our customers with the necessary tools to grow their business and achieve their goals."