Belgium is a major gateway to the European continent and beyond. The country's role in the pan-European network led to Nippon Express, a leading Japanese logistics provider, establishing a subsidiary in Belgium in 1983.
Brussels Airport and the Port of Antwerp are the two most important logistics hubs in Belgium. The city of Liege, in east Belgium, and Ostend, a coastal city in the west, are increasingly becoming more important.
Nippon Express Belgium established an office in Liege this year. It is the first Japanese forwarder to set up operations in the region.
"Close to the Netherlands and German borders, Liege has become a very important economic region," said Tsuyoshi Ogihara, president of Nippon Express Belgium.
"We want to ensure we are close to our major customers in the chemical, automotive and pharmaceutical industries."
Michael Kamm, general manager of the Business Development Division, said: "Belgium is a highly important pharmaceutical player in Europe and we have made significant investments on a global corporate level in order to develop solutions for our pharmaceutical customers. Today we are able to deliver solutions across multiple geographic and business segments and we are ready to plug in pharma."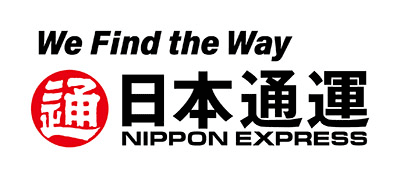 Nippon Express Belgium has continued to grow its non-Japanese client base. Today over 60% of the company's turnover comes from non-Japanese customers.
"We have strong relations with our global customers, many of whom we have worked with for over 20 years," Ogihara said. "This makes us quite unique amongst Nippon Express subsidiaries in Europe."
In an effort to strengthen the import and export gateway functions for both Liege and Ostend, the company recently launched chartering services between Liege and Narita Airport for air cargo import and export operations.
"The coronavirus pandemic resulted in a shortage of air cargo availability and our new service allows us to provide space to customers," Ogihara said.
In response to rising demand for trans-Atlantic air cargo transport, in May Nippon Express Belgium established a round-trip charter service between Ostend-Bruges International Airport and John F. Kennedy International Airport.
"We constantly listen to the needs of our customers to provide them with bespoke transport solutions and we will continue to leverage our strengths to provide the best service," Ogihara said.